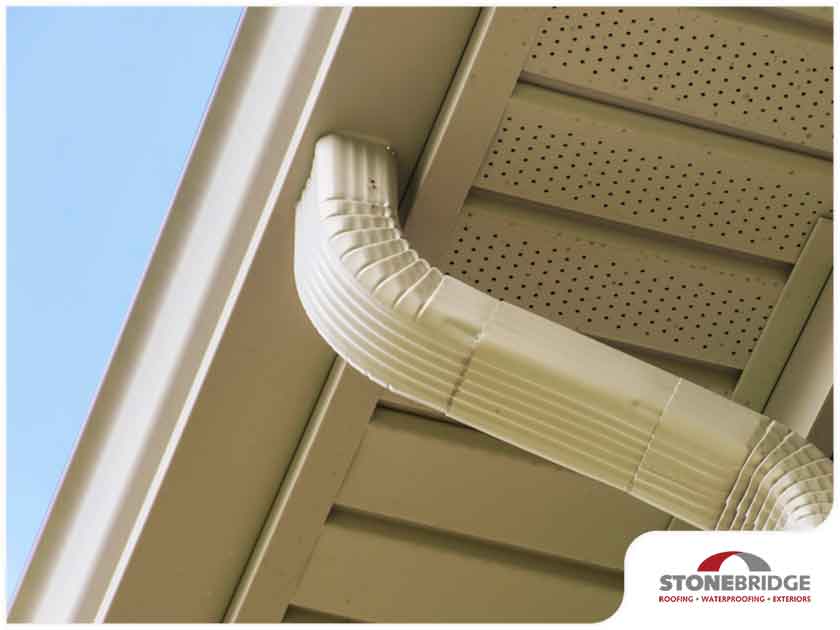 Gutters are critical support for the foundation of your home. Having a functional and well-designed gutter system means your property is protected from serious water damage, such as basement flooding and soil erosion. That being said, it is highly essential that you find which system fits the overall architecture of your home. In the market, there are two main types of guttering: K-style and half-round. Here are their differences:
What Are K-Style Gutters?
The term K-style gutters are coined from the side profile appearance of this guttering type. The letter K is represented by the outer shape of the gutter. Like many exterior home components, the K-style gutter is available in a wide variety of sizes which are measured by the gutter diameter. The most popular gutter material is made of aluminum. Other choices that homeowners have are vinyl, copper, and steel.
Because of their distinct shape, K-style gutters prove to have high resistance to impact, meaning that they are difficult to bend. This type of gutter is known to hold more water than its half-round counterpart. It is also suitable for modern residential structures since it resembles the look of crown molding often found on interior ceilings.
What Are Half-Round Gutters?
Half-round gutters look like streamlined pipes that are cut in half. This type of gutter comes in a wide selection of colors and widths and can be installed as a seamless gutter. Its style is traditionally preferred on historic homes, classically inspired buildings, or roof structures with rounded rooflines.
With the right home, these gutters can add a dash of character. Plus, due to its smoother surface, half-round is easier to clean than K-style gutters.
Find a Professional Contractor!
Ready to give your living space an upgrade? Stonebridge Roofing, Waterproofing, and Exteriors is here to assist you. We offer a wide range of professional home exterior waterproofing and renovation services, such as roof replacement and gutter installation, to residential owners in Florida. Call our team at (904) 262-6636 to start a conversation with one of our specialists.