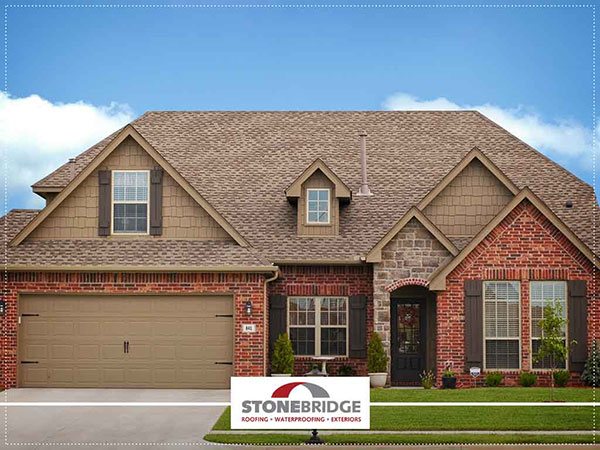 Stonebridge Roofing, Waterproofing, and Exteriors is a leading roof repair company in the local area because of our many years of experience, excellent workmanship, and elite certifications. We can help you with all your roofing needs, as well as window and siding replacement. Learn more about our home improvement services here:
Roofing
We are one of the few GAF Master Elite® contractors in the country. The requirements for earning this certification are so strict that only the top 3% of all roofing companies can qualify. This certification allows us to offer our customers better warranties and products. It also means that we receive ongoing training to keep our roofers up-to-date with the latest roofing practices and technologies. In addition, we've won several awards from GAF for the quality of our services and workmanship. You can rely on us for all of your roof repair, replacement, and maintenance needs.
Siding
As an expert in home exterior waterproofing, we strongly recommend replacing your siding if it is old and damaged. Upgrading to new siding can drastically improve your home's appearance as well as its resistance to water damage. We offer only the best siding products, all of which are durable, low-maintenance, and come in a wide range of colors and styles.
Windows
We can also replace your windows with more durable, beautiful, and energy-efficient products. Stonebridge Roofing, Waterproofing, and Exteriors offer a wide range of replacement window styles for our customers. Our experts will help you select replacement windows that match the rest of your home's exterior design.
Stonebridge Roofing, Waterproofing, and Exteriors is a leading expert in home exterior renovations in the local area. Our team has decades of combined experience in the home improvement and construction industry. We'll do our best to meet or exceed your expectations. Call us to learn more about our services and products or to request a consultation.