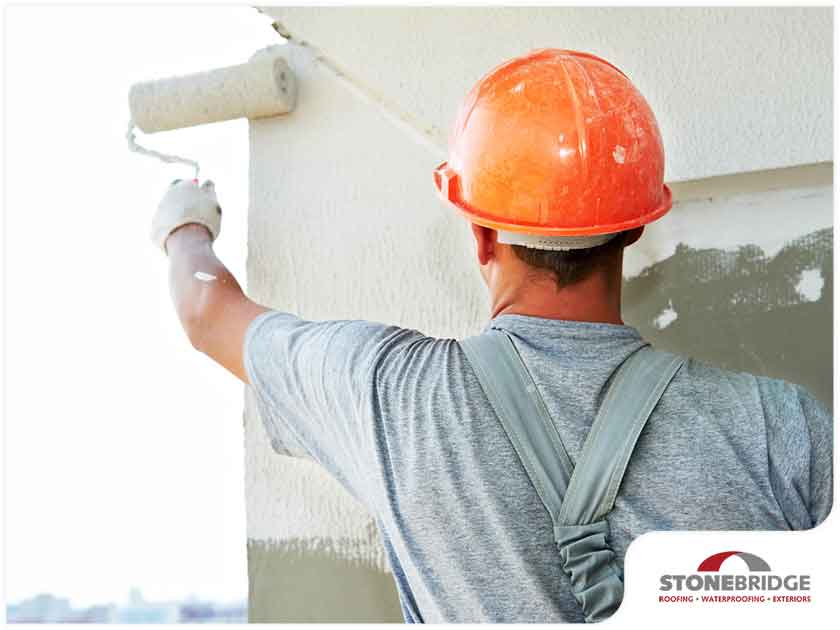 House painting is typically done during mild weather, but it doesn't mean you can't do it any other time of the year. Here are the reasons why roof painting during the winter season is not a bad idea.
It's Easier to Find a Good Contractor
Summer is the peak season for building, Jacksonville roofers, and remodeling contractors. This means if you are planning on any kind of home improvement during the summer break, you need to book it months ahead. Otherwise, your list of available professional painters will be very short. Having your house painting done during off-peak season will give you a better selection, perhaps even on short notice.
If you choose to paint your house yourself, you have to take certain precautions to make sure you get the best results, particularly when exterior painting is involved. Keep an eye on air and surface temperatures as most types of paint need to cure at about 35 degrees or higher. If upper-story walls are part of your exterior painting project, you'd be risking injury unless you have safety training and equipment. It should be left to professionals.
Paint Dries Faster
Humidity levels are generally low during the winter season, which helps paint dry faster. This is ideal when you're painting your home's exterior and have a limited window of time to paint, or you are indoors and need to open the windows for ventilation. You may have to allow for a bit of heat loss as your paint dries, but the tradeoff – quicker drying means fewer fumes – is worth it. Comparatively, humidity levels are high during the summer season.
You'll Be Up to Date With Color Trends
Design publications typically announce upcoming trends towards the end of the year. Doing your house painting around the same time gives you the option to be ahead of the curve by incorporating the trendiest color combinations into your home's color palette.
Stonebridge Roofing, Waterproofing, and Exteriors is your leading provider of roofing and home exterior waterproofing services. Give us a call at (904) 262-6636. You can also fill out our contact form to schedule an appointment.