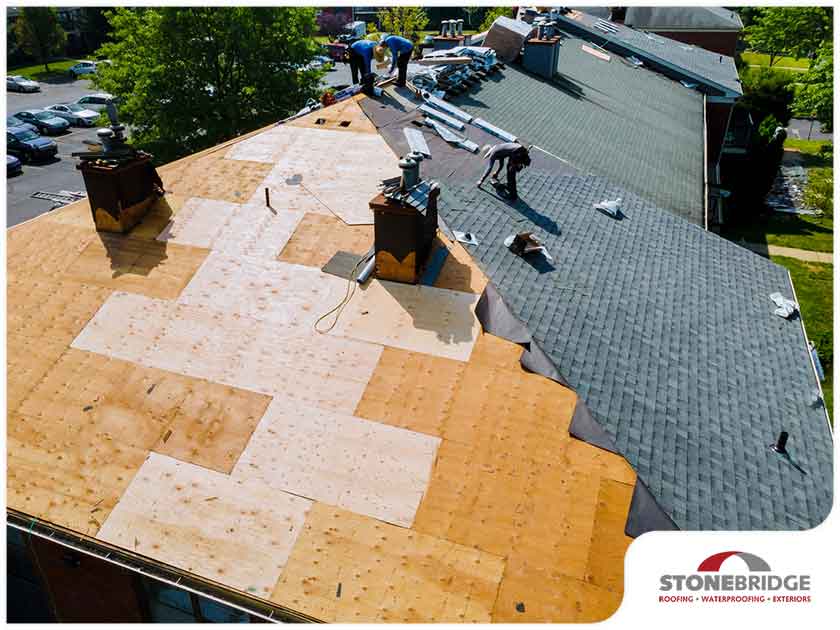 Whether you're working on a new roof construction or a roof replacement, one of the most important factors you should look into is the presence and quality of the warranty or warranties that accompany your new roofing system. Manufacturing warranties protect you from manufacturing defects that can lead to unexpected or premature roof failure. Workmanship warranties are your protection against roof failure or damage caused by installation errors.
Reputable Brand of Products
Reputable manufacturers back their products with reliable warranties that are often comprehensive. These warranties also typically have long coverage, and it's easier to file against them if problems arise with your roofing system. It's a good idea to purchase roofing products from known manufacturers.
Licensed and Certified Contractor
It's also advisable to choose roofing companies that have a long history of excellence over new or inexperienced contractors. The best contractors are licensed to operate in your area, and they are certified by the manufacturers of the products they carry so you can be sure they know what they're doing. Reputable contractors also often back their workmanship with a separate warranty.
Length of Warranty
The leading roofing material brands include warranties with their products that will cover you for many years to come. Some of their warranties are special, so they're good for a longer period of time, have more coverage, and might even be transferable should you choose to sell your home.
Warranty Coverage
Learn about the kind of coverage your warranty offers. What are the conditions, the inclusions, and the exclusions? Will your coverage include the labor, or should you get a separate warranty for that? Lastly, find out what things can void your warranty so you know what to avoid. Knowing what you can expect from your warranty can save you from a lot of issues.
Limitations
A lifetime warranty is actually a lifetime "limited" warranty. It might last for as long as the roofing materials are expected to last. Many warranties will cover only a portion of the expected lifespan of the product. 
Stonebridge Roofing, Waterproofing and Exteriors can discuss your roofing warranty with you. We are trusted roofers and home exterior experts. Call us today at (904) 262-6636, or contact us here.