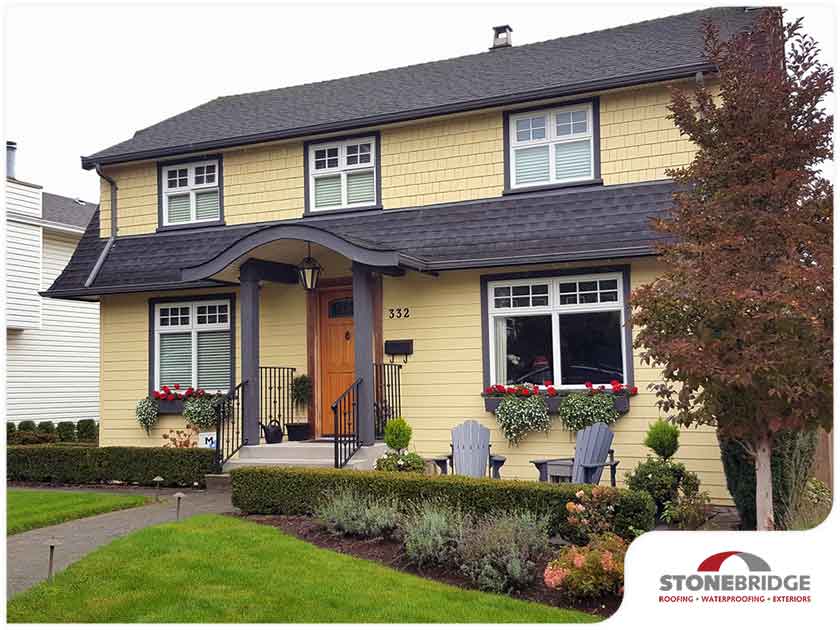 Exterior contractors can give you advice on the materials that can make your home more beautiful and add to its value. But since this is your home, the final decision on everything that's installed on it should belong to you. After all, not every homeowner's personality and style are the same.
Home Style
The style of your home has the biggest influence on your choice of colors. For a modern or contemporary style home, simplicity is the most prominent factor. This means your colors should be neutral and natural. For example, you could choose almond, khaki, white, or pearl grey. For bolder hues, try coffee, brown and yellow.
Classic looks are a traditional-style home essential. Country red, khaki, and almond are great together, and so are cactus, coffee, and Acadia.
A coastal-style home is a tribute to cottage living, so almond, maize, and yellow are good. You can also go with a classier white, maize, and granite. 
For suburban-style homes, simplicity and geometry are the buzzwords. Pearl grey, granite, and white are your best option, but you can also go with cedar, coffee, and cactus combinations.
Unusual Combos
Make it more personal by going with unusual color combinations for your trim, window frames, and siding. It might not be a safe choice, but if you're daring, you'll be glad you chose to be different. However, try to keep within a similar undertone. Your base color is the key to everything else. For example, red and white make a bold, striking combination that looks both attractive and daring. Khaki and yellow have a natural vibe when they're together. There are plenty of combinations that you can use to separate your home from a boring backdrop.
Swatches
Before deciding on a color combination, make sure to check out some swatches. It's also a good idea to paint pieces of wood and look at them at different times of the day to give you a more solid idea. There are websites and apps with visualizers that allow you to pick colors or even upload pictures of your home so you can view them with the colors you're planning to use. There's no need to go blindly into this: color combinations work best when you review and study them several times before using them.
Stonebridge Roofing, Waterproofing, and Exteriors can help you visualize the trim and siding combinations you want. We are professional roofers and home improvement experts. Get in touch with us today. Call us at (904) 262-6636.